From Yorkshire, for the world.
Carbon Capture by Drax
Drax is at the forefront of tackling climate change and has already transformed the UK's biggest power station to become Europe's largest decarbonisation project.
It will create a new, world leading green industry for Yorkshire and the Humber, supporting over 10,000 and helping the UK hit net zero by 2050.
The UK continues to be an example to the world on climate action. The Government has shown global leadership ahead of COP26 in Glasgow through its Ten Point Plan for a Green Industrial Revolution and the UK's pledge to reduce greenhouse gas emissions by at least 68% on 1990 levels by the end of this decade.
We are now ready to use our negative emissions technology so that the UK can reach its climate targets on time.
"Net zero is achievable and using our science and technology there is every reason to be confident about the future."
Nick Fletcher MP
The UK is leading a green revolution to fight climate change.
The UK can lead the world
, being first to deploy negative emissions technologies
at scale

, making

 
a significant contribution
to global efforts to
limit climate change

.
BECCS innovation and expertise can be exported, gathering international investment and creating opportunities for a global Britain to support decarbonisation in industrialised and emerging markets. 
Or, the UK risks being left behind as the EU, Norway, Canada, Australia, Japan, China and the US pursue carbon capture technologies and attract global investment in the industries of the future.
Our conversion from coal to biomass was a world first which created a robust and resilient global supply chain for sustainable biomass.
We can now go further in our decarbonisation and become carbon negative – removing more CO2 from the atmosphere than is emitted across our operations.
Now is the time for delivery. Starting right here in Yorkshire.
The experts agree. To tackle climate change and reach net zero, the world needs to remove carbon dioxide that's already in the atmosphere – not just reduce our CO2 emissions today.
We can't waste time – now is the moment to act if we want to capture the opportunity: lock away carbon emissions forever, lead the global fight against climate change, and accelerate clean growth and jobs in Yorkshire and the Humber.
It is crucial that industry in Yorkshire and the Humber is transformed so that it can thrive. BECCS will reduce emissions and support the Humber's industry to operate against a backdrop of tighter emissions targets, supporting 10,000 jobs in the region.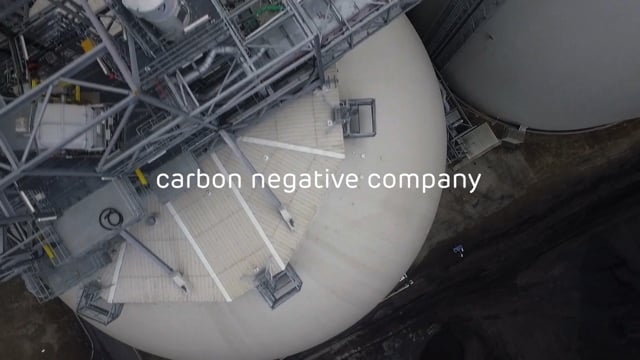 "With the development of a Zero Carbon Humber, within less than five years, this region could be at the forefront of the government's green industrial revolution. Tens of thousands of jobs could be protected and created, supporting the North as it bounces forward from the Covid pandemic."
Andrew Percy MP
Our cutting-edge carbon removal technologies will help the UK, and the world, hit net zero.
CCUS and BECCS present significant export opportunities.
Since the UK has ample storage space for significant levels of CO2 beneath its territorial waters, there is also a significant opportunity for the UK to store CO2 for other countries as part of a larger carbon capture, use and storage (CCUS) export of technology and expertise. The early development of a CCUS industry in the UK will allow us to seize this export and storage opportunity early, otherwise other countries will take our place. 
The UK has developed a substantial biomass import logistics network and supply chains that can continue to be utilised in the long term. Deployment of BECCS at plants such as Drax means that these existing supply chains — where significant investment has already been made — would lower the overall capital costs of developing new infrastructure. The economies of scale that large power plants like Drax provide mean that this CO2 can be captured more cost effectively than in smaller plants. 
Click to view/download graphic
The UK has the capacity to potentially hold 70 billion tonnes of CO2 under its seabed, and there is therefore significant opportunity for the UK to store CO2 for other countries as part of a larger carbon capture, use and storage (CCUS) export of technology and expertise.
At Drax, we're investing in our global future.
Carbon removal, net zero and climate change
Carbon removal technologies are a vital part of a solution that also includes decarbonising all sectors of the economy, deploying more renewables, hydrogen and electric vehicles, as well improving energy efficiency and changing the way we live.
All are needed to achieve net zero in the UK by 2050 and to help combat the climate crisis.
We are pioneering BECCS at Drax Power Station in North Yorkshire. Find out more.