Our Opportunity Action Plan
Drax is the UK's first energy company to make a pledge to boost social mobility for a million people by 2025.
We announced the target as part of our Opportunity Action Plan developed in partnership with the Social Mobility Pledge, led by the Rt Hon Justine Greening:
"Businesses like Drax have a crucial role to play in levelling up, and ensuring that our country's Net Zero targets and ambitions are not just met, but delivered in a way that creates opportunities and levels up communities like Selby, Ipswich, Northampton and in Scotland where Drax has its operations."
It is a commitment from businesses large and small across Great Britain to become a Social Mobility Pledge employer, taking the three steps below:
1) Partnering – directly with schools or colleges to provide coaching through quality careers advice, enrichment experience and/or mentoring to people from disadvantaged backgrounds or circumstances.
2) Access – providing structured work experience and/or apprenticeship opportunities to people from disadvantaged backgrounds or circumstances
3) Recruitment – adopting open employee recruitment practices which promote a level playing field for people from disadvantaged backgrounds or circumstances, such as name blind recruitment or contextual recruitment.
To date, over 450 businesses employing five million people, and 50 universities representing over two million students have signed the Social Mobility Pledge.
Through our 'Mobilising a Million' initiative, we will connect with one million people by 2025 to improve skills, education, employability and opportunity.
We are one of a pioneering group of UK businesses and universities aiming to set a new and higher standard on boosting social mobility in Britain through the Social Mobility Pledge.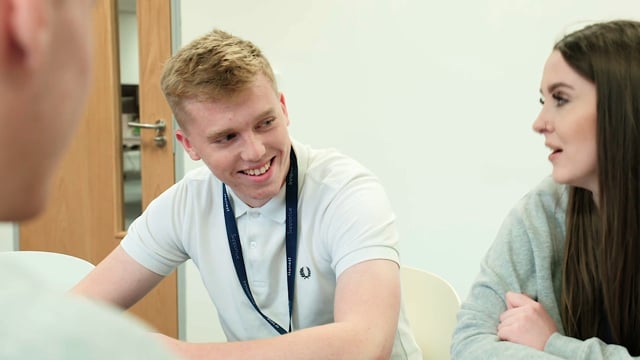 What does the campaign mean in practice?
Our 'Mobilising a Million' initiative will include:
Holding skills sessions via online media such as Oak Academy, Learn Live and webinars, and resume face-to-face sessions when practicable.
Drax will continue our long-standing commitment to support education through site tours and virtual tours, educational outreach programmes, Stone Foundation, Laptops for Learners, and school interactions.
The company will support employability by providing targeted support to enable individuals to develop their career through Apprenticeships, Graduate schemes, Internships, and Drax supported college partnerships.
The initiative will improve opportunity in targeted schools with high proportions of free school meals, where we will increase positive interactions with a careers or educational focus by providing careers events and support, science fairs, work experience, CV support and women focused events to promote gender balance in the energy industry.
"By boosting education, skills and employability opportunities for a million people, we can start to level the playing field and build a more diverse workforce. This will make the energy sector stronger and able to make a more significant contribution to the UK's green recovery from Covid."

Clare Harbord, Drax Director of Corporate Affairs
450
businesses employing five million people have signed the pledge.
50
universities have signed the pledge.
2 million
students have added their name to the campaign.
Thousands of job opportunities
Drax commissioned Vivid Economics in 2020 to produce a report into the socio-economic benefits of developing bioenergy with carbon capture and storage BECCS alongside other cutting-edge green technologies in the Humber region.
The independent analysis shows almost 50,000 jobs would be created and supported in the Humber if BECCS, as well as hydrogen and other carbon removal technologies, are deployed to decarbonise industry. With government backing for the proposals, these new jobs could begin to be created as early as 2024, peaking at 49,000 jobs in 2027.
Within the jobs created in the Humber there would be around 25,000 high quality roles in construction – as well as welders, pipe fitters, machine installers and technicians; with a further 24,000 supported across the supply chain and wider economy in 2027.
You can read the full report below.